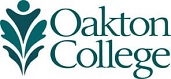 Oakton to host free Cannabis Craft Growers and Transportation License application workshops
(Feb. 12, 2020) Illinois Cannabis Craft Grower and Transportation License applicants and prospective applicants are invited to attend free workshops at Oakton Community College — to help them navigate the state's licensing process and move closer to beginning careers in the emerging cannabis industry.
Sessions will be held in open-forum format, small group settings and as one-on-one consultations. Applicants from throughout the state can participate via livestream. Workshops are focused on serving Social Equity Applicants, but are open to all who have applied or are interested in applying for licenses.
Workshop topics include legal and compliance training on state and local regulations including zoning and reporting, cannabis industry best practices and other services needed to operate a cannabis business. Oakton's medical cannabis program faculty and members of the Cannabis Business Association of Illinois will lead the sessions.
Workshops will be offered on Oakton's campuses in both Des Plaines, 1600 E. Golf Road; and Skokie, 7701 N. Lincoln Ave., at the following times:
Des Plaines
Saturday, Feb. 22
Overview session: Craft Grower License, 9-10:30 a.m., Room 1604
Overview session: Transportation License, 11 a.m. to 12:30 p.m., Room 1604

Wednesday, Feb. 26
One-on-one consulting sessions, 6-9 p.m., Room 1604

Thursday, Feb. 27
Small group sessions on Illinois law related to cannabis, cultivation and transportation, 9-11a.m., Room 1604
Skokie 
Saturday, Feb. 29
One-on-one consulting sessions, 11 a.m. to 2 p.m., Room P103/104

Tuesday, March 3
Overview session: Transportation License and Craft Grower License overview session, 5:30-9:30 p.m., Room P103

Thursday, March 5
Specialized small group sessions on needs identified from previous sessions, 3:30-5:30, Room P103/104
"As a leader in providing higher education opportunities related to the cannabis industry, we are excited to offer new services to help people understand state regulations and other requirements to ensure their success in this growing field," said Marc Battista, Oakton's associate vice president of Workforce Education and dean of Business and Career Technologies.
In fall 2019, Oakton became the first community college in the nation to offer a college-credit career certificate focused on the medical cannabis field. Courses in the Cannabis Dispensary and Patient Care Specialist certificate program are offered at both the Des Plaines and Skokie campuses, with select courses available online. Pending state approval, Oakton will launch a second cannabis-related certificate program in fall 2020, focusing on transportation, warehousing and supply chain management.

For more information, visit oakton.edu/CNBworkshops.