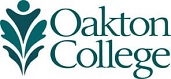 Help Ensure Oakton Students' Success During the COVID-19 Pandemic
(March 30, 2020) During these times of economic uncertainty caused by the COVID-19 pandemic, you can make a difference by stepping up to the plate to assist Oakton Community College students. Help us remain #OaktonStrong by donating to the Oakton Educational Foundation's Student Success Fund today! To make your tax-deductible donation, please visit oakton.edu/giving/donate.
Now through April 15, the Oakton Educational Foundation will make a dollar-for-dollar match of all gifts donated to the fund. That means you can double the impact of your generosity and help eliminate barriers for students from our own communities as they pursue their academic goals.
"While Oakton campuses are closed, learning will continue." said Katherine Sawyer, Oakton's chief advancement officer. "The Student Success Fund serves as our emergency fund for students. These vital resources help us to help Oakton students who may have to stop attending college before reaching their educational goals. Supporting the Student Success Fund will go a long way toward helping our students who go on to make valuable contributions to the community."
Due to the COVID-19 pandemic, Oakton has moved all credit classes to a remote learning format for the remainder of the spring 2020 semester. While this crucial social distancing measure helps to ensure the health and safety of our community, the transition to remote learning places significant pressure on students to adapt quickly. Additional hardships – such as job uncertainty, home schooling, or the need to care for family members – create barriers to persistence. In a survey of Oakton's students, early returns indicate 12% are uncertain about their ability to stay in school. This number is expected to grow, impacting our most vulnerable students who lack resources, time and technology to continue their education.
To help support students, the Oakton Educational Foundation has already authorized a $50,000 emergency grant to underwrite the purchase of 200 Chromebooks for student loan. This will allow students to attend remote classes and complete their school work. Your contribution to the Student Success Fund will further support students by offsetting the cost of tuition and other educational costs.
The Oakton Educational Foundation, a philanthropic arm of Oakton, is a 501(c)(3) tax-exempt, public charity governed by a community-based, volunteer Board of Directors.
Established in 1977, the Oakton Educational Foundation was chartered to raise funds in support of the college. It provides funding and resources for Oakton that are not available through normal government and tax resources. The Oakton Community College Educational Foundation actively seeks contributions from a variety of sources, including individuals, corporations and other foundations.