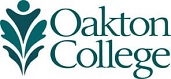 Oakton Virtual Summer Programs Picking up STEAM
(May 26, 2020) When school is out, STEAM Camp is in. Offered by Oakton Community College, a virtual online camp for young people between the ages of 8 and 14 begins June 8 and runs through Aug. 24. Youngsters can give their science, technology, engineering, art, and math skills a workout with a range of fun-filled camps and courses in coding, game design, app development, virtual reality and more!
Classes are powered by Black Rocket, a national tech-education company with more than 20 years of experience designing STEAM courses. Sessions meet Monday-Friday, morning and/or afternoon. Students will be led by top teachers in live classes and will have small group break-out sessions with coaches.
"Each summer, Oakton offers innovative and unique learning programs for youth," says Jesse Ivory, dean of Adult and Continuing Education/dean of the Skokie Campus. "We are especially excited about the opportunity to offer so many interactive and fully-online courses this year. Participants are sure to have a fun, yet academically engaging and virtual experience."
Virtual courses include:
Make Your First Video Game!
YouTube® Content Creators
Minecraft® Designers
ROBLOX® Makers
Pokémon® Masters: Designers & 3D Makers Unite!
Inventor's League - Prototyping for the Future!
Virtual Reality: The Future is Now
Code Your Own Adventure!
Courses start at $149. For a complete list of courses and to register, visit oakton.edu/youth. For more information, call 847.982.9888.