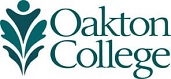 Oakton Student Creates Virtual Museum Dedicated to Spanish Civil War
(June 4, 2020) Thanks to Oakton student Gabrielle Tornquist of Park Ridge, more is coming to light about the Spanish Civil War through her virtual museum.
Tornquist's project, "Women and the Spanish Civil War" was the culmination of taking the online class Women in Western Civilization taught by Professor of History Wendy Adele-Marie this past semester. The website, which incorporates stunning images, readings and primary sources, explores the role of women during the Spanish Civil War (1936-1939). It also focuses on the female photographers whose art has both preserved their legacy and has served to document history.
Initially, Tornquist was developing art panels for display at the Skokie campus. However, due to COVID-19, the project shifted to the virtual museum.
"I've always been fascinated by historical conflicts as well as photography," Tornquist says. "This project was a perfect way to combine two of my passions. The Spanish Civil War was important in the rise of photojournalism and I wanted to explore that aspect."
Tornquist will graduate in June from Oakton, where she earned her associate in arts degree. She has been accepted to the University of Illinois at Chicago (UIC), where she plans to study history and museum and exhibition studies.
While Tornquist has yet to determine what her exact occupation will be, she knows one thing, "I want to combine my love of history with education in non-traditional settings."
Adele-Marie is confident her former student will shine in whatever she does saying, "Gabrielle is an intelligent and astute young scholar of history and women's studies. A quick learner, she is incredibly creative, persistent, hard-working and devoted to the teaching of history via new mediums of delivery: virtual education. I expect great things from her. She possesses an understanding of the nuances of history. Eventually, as she hones her craft, her interest in public space and memory will help fill a gap in current historiography."