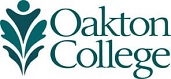 A statement from Juletta Patrick, assistant vice president for Student Affairs/dean of Access, Equity and Diversity
The modern-day lynchings of George Floyd, Amaud Arbery, Breonna Taylor and most recently Rayshard Brooks have focused cameras on the racism that exists in our country, shining a bright light on outright displays of hate against Black people. While previously hidden to many, racism and hate have plagued us as a nation for hundreds of years.
At Oakton Community College, we strive to create an environment where everyone is welcome, all voices are heard, and diversity serves as strength. But that can't happen unless there is a willingness to change on an individual level. This starts with my White colleagues and students. I and other people of color are here to listen, but we cannot lead you. I call upon you to educate yourself about the history that has led to the current climate of racial injustice, oppression and hate.
Use your voice, not just behind closed doors, but openly and publicly. Call out racism when you see it. No longer can you be complicit in the silent solidarity that fosters racism. The racial paradigm that exists in our country was created by White people, as were many of the laws and traditions that are riddled with racism. We need you to be an active partner in destroying these systems of oppression.
I invite all students and employees to participate in future events facilitated by Oakton's Center for Campus Inclusion and Diversity (CCID). The CCID serves as a courageous and safe space to have dialogue that leads to action towards dismantling systemic and structural racism that is plaguing our society and College community.
Students joined us for a virtual CCID event on June 18, during which College President Joianne Smith addressed the topic of Racism in America and on our Campus. Students of color detailed occasions during which classmates and others in the campus community were hesitant to engage with them. It's clear they've felt excluded and unwelcomed. Others pleaded for Oakton to increase support services and resources specifically for Black students. These difficult but necessary conversations reveal that there is work to be done in creating the environment we desire. One that is free of bias, one that is anti-racist, one that is inclusive and one that addresses inequities. Please keep an eye out for future opportunities to participate in CCID events.
While creating safe spaces for open dialogue and listening is important, we realize we must turn what we learn into action to make real progress. There is much more that needs to be done to support our Black students and colleagues, and other people of color. President Smith has previously spoken about the College's intent to examine its academic and student support systems to allow more students of color to thrive in the same manner as their White counterparts. It must be understood that students and employees of color more often than not dwell in a hostile, racist environment when at school and work. These experiences range from microaggressions to white solidarity with policies and practices that are mired in white supremacy, and a collective refusal or rejection by many to listening and learning of ways to create a campus free of bias, racism, and inequity. Increased training and professional development will help our colleagues support one another and contribute to a culture of trust and respect. I applaud those efforts and look forward to sharing the fruits of this work with our entire college community through opportunities for meaningful change that leads to success.
These past few weeks have caused a great deal of pain and fatigue for myself and other Black people throughout the country. We've seen this pain on display at protests across the country. But we also feel it within ourselves and experience hate and racism every single day when the cameras are not rolling. That's why it's critical to continue to dialogue and take action once the public spotlight darkens. We owe it to George Floyd, Amaud Arbery, Breonna Taylor and Rayshard Brooks. We also owe it to our students, our colleagues and our community. At this time, and at this moment, let's LISTEN, LEARN, ACT, CHANGE!