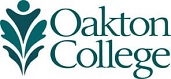 Oakton and Evanston Fire Department Collaborate to Create Tuition-free Firefighter Apprenticeship Program
(Aug. 20, 2020) Oakton has established its first public service apprenticeship program, a partnership with the Evanston Fire Department, allowing residents of Evanston to gain a career path in fire services tuition-free.  
Evanston residents who are at least 17 years of age are eligible to apply for the three-year apprenticeship program. They will work, train and learn in preparation to test for a full-time appointment as an Evanston firefighter/paramedic. Students from Evanston Township High School are encouraged to apply.
Upon successful completion of the program, apprentices will have approximately 3,000 hours of work experience. Students that fulfill the firefighter apprenticeship requirements will receive a Basics of Fire Fighting Certificate, Fire Science Technology Certificate, Emergency Medical Technician (EMT) Certificate and an Associate of Applied Science Degree in Fire Science Technology from Oakton. In addition, students will earn a Candidate Physical Ability Test Card and Ladder Climb Certification from a third-party provider. The City of Evanston will cover tuition and training costs.
Oakton's partnership with EFD is just one example of the full range of cost-effective, high-quality training solutions developed by Oakton's Workforce Solutions team that can be delivered at a variety of locations. Oakton has an experienced team of consultants, trainers and program managers who develop customized training programs enhancing employee skills and knowledge to drive business results.
According to Ruben Howard II, Ph.D., Oakton's director of Workforce and Strategic Partnerships, one apprenticeship is expected to be offered before the end of the year.
"We're proud to be relying on our community relationships to bring this innovative apprenticeship program to Evanston, while helping make a career in fire service a reality for those who may never have thought it possible," Howard said. "Oakton is excited to expand on these types of relationships with business partners in our community."
"This program will help better educate, train and prepare Evanston youth for a career in the fire service," EFD Chief Brian Scott adds. "It's also our hope that at the end of the process, participants will be given preference points on any participating agency's firefighter eligibility list, significantly increasing their chances for appointment."
Jobs for firefighters and paramedics are in demand. According to the U.S. Bureau of Labor Statistics, the median annual wage for firefighters was $50,850 in May 2019. Employment of firefighters is projected to grow 5% through 2028. In addition, the BLS reports that the median annual wage for paramedics was $35,400 in May 2019. The need for paramedics is expected to grow 7% through 2028, faster than the average for all occupations.
For more details regarding the firefighter apprenticeship program, an information session is scheduled for Thursday, Oct. 1, at 7 p.m. To RSVP, email apprenticeships@oakton.edu.