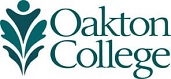 Oakton Baseball Nationally Ranked in Preseason Poll
Des Plaines, Ill. (Jan. 20, 2021) – Demonstrating the Oakton Community College baseball team's status as a national powerhouse, the National Junior College Athletic Association (NJCAA) Baseball Coaches Association Preseason Division III Poll has the Owls ranked No. 3.
Under head coach Bill Fratto, Oakton won its first-ever national championship in the 2018 NJCAA Division III World Series and advanced to the World Series again in 2019.
Entering his 16th season as Oakton's head coach, Fratto continues to solidify the Owls as national contenders.
"The preseason ranking of No. 3 is well deserved and it's very nice to be recognized by the NJCAA Collegiate Baseball Coaches Association," Fratto says. "However, this ranking is based on our previous two years and we still have a lot to be done to reach our goals."
With the abrupt end to the 2020 baseball season due to COVID-19, Fratto and the Owls are eager to get back onto the field in some capacity this spring. The Owls are currently following health protocols. However, a determination on the 2021 campaign hasn't yet been made.
"The coaching staff is encouraged and excited about the possibilities of this 2021 team," Fratto says. "We haven't spent a lot of time on the field together. In the past, we used the fall and winter to get to know each other. We'll have to get creative and work fast to build that camaraderie. However, not being able to play last year and in the fall makes us want it that much more. There's a lot of pent up energy."
If the season opens without postponement or cancellation, the Owls season opener will be Thursday, March 25, with a home doubleheader against Blackhawk Community College. Oakton is slated to play its first Illinois Skyway Collegiate Conference game Saturday, April 3, against Waubonsee Community College.