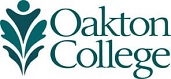 President Joianne Smith's Statement on attacks against the AAPI community
March 19, 2021
Dear Members of the Oakton Community, 
This week's senseless acts of violence that left eight people dead, including six Asian women, in the Atlanta area have caused a range of emotions, including sadness, anger and fear for many within the Oakton community. 
This attack is the latest in a troubling trend of hate crimes targeting members of the Asian American and Pacific Islander (AAPI) community, which have increased during the coronavirus pandemic. 
We know this attack hits close to home for many students and community members, as Oakton's student body and communities consist of a significant AAPI population. We are the only community college in Illinois designated as an Asian American and Native American Pacific Islander Serving Institution (AANAPISI)  by the U.S. Department of Education. 
We stand in solidarity with our AAPI students and community members and offer our support and compassion to promote healing during this difficult time. Unfortunately, we know members of our AAPI community, as well as members of our Black and Brown communities, have experienced microaggressions and other acts of racism throughout their lives. We cannot allow this to continue.
Oakton has reaffirmed our commitment to being an ally in the fight for racial justice, and I call on everyone in our communities to do the same. 
Of course, words alone are not enough. 
We know there is much more work to do, but Oakton will continue to take actionable steps to break down our society's systemic racism. We've recently updated our anti-discrimination reporting procedures for students and employees, per federal guidelines. Anyone who experiences discrimination on our campus will be heard and supported. We appreciate the work and partnership of the Oakton Police Department in helping to maintain a safe and welcoming campus environment — especially for AAPI, Black and Brown students. Anyone suspected of perpetrating acts of violence or hatred will be prosecuted to the fullest extent of the law. 
Additionally, we are establishing policies and procedures to create employee affinity groups — including an AAPI community affinity group — to promote education and awareness around common causes while creating, sustaining, and advancing a campus culture that welcomes diversity and inclusiveness and builds a more authentic sense of community. 
In addition to support for students available through our Campus Wellness Center, and for employees through our Employee Assistance Program, I'd like to share the following resources that aim to help end racism in our communities, and offer assistance to those impacted by acts of racism and hatred. (Compiled in part by Bunker Hill Community College and shared via the Achieving the Dream Network)
In community,
Joianne L. Smith, Ph.D.
President