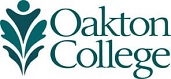 Oakton Baseball Reigns as ISCC Champions
Des Plaines, Ill. (April 27, 2021) – While the Oakton Community College baseball team closes out the regular season May 6, the Owls can cross one goal for the season off the list – winning the Illinois Skyway Collegiate Conference. Oakton wrapped up conference play Saturday, April 24, sweeping Morton College in a doubleheader to put a bow on the conference title with an 11-3 record.
The Owls (20-12) dominated the conference outscoring opponents 133-50.
"This is our first Skyway Conference title since 2016," Bill Fratto, Oakton's head baseball coach, says. "For some reason, this has eluded us for several years but we got it done this season. However, there's still a lot more baseball left. Winning the conference is quite the accomplishment but this team is on the verge of greatness."
Under Fratto, Oakton won its first-ever national championship at the 2018 National Junior College Athletic Association Division III World Series and advanced to the World Series again in 2019.
"This team is just as talented as the one that won the World Series," Fratto adds. "We have a lot to play for still as we want to be the No. 1 seed in the playoffs and have home-field advantage."
Freshman Christian Seegers (Conant High School) leads Oakton offensively. The infielder leads the team with a .448 batting average, 34 RBI and 7 homers. On the mound, sophomore pitcher Nathan Pardini (Rolling Meadows High School) is 4-0 with an impressive 53 strikeouts in 37 innings pitched.
Oakton begins the hunt for another national championship when the NJCAA Region IV Tournament begins May 14. The Owls rank No. 8 nationally in the most recent NJCAA Division III Baseball Poll.
"We've already celebrated winning the conference," Fratto says. "Now we just need to celebrate three more times – at regionals, the district tournament and the World Series."
Visit https://oakton-owls.com/ for news, schedules and scores.