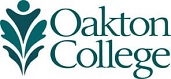 Enjoy Oakton's Virtual Comedy and Support Local Restaurants
Pictured members of the Oakton Community College OMG! Improv troupe: (top row, L-R) Carey Goldenberg, David Nadolski, Maxwell Romza; (middle row, L-R) Ben Smith, David Hoffmann, Ed Hoffmann; and (bottom row, L-R) Roman Mitchell and Danny Hoffmann.
Des Plaines, Ill. (April 19, 2021) – Enjoy great side-splitting comedy and support local restaurants with the Oakton Community College OMG! Improv comedy group's "Dinner to go and a Show!"
For every carryout order of at least $30 at participating restaurants through May 22, patrons will receive an online ticket for a virtual performance featuring Oakton's award-winning student improvisational comedy troupe.
Participating restaurants include:
Biggie's, 6004 Oakton St., Morton Grove.
Boiler Shrimp & Crawfish, 3445 Dempster St., Skokie.
DiMaggio Cafe Restaurant & Pizza, 7326 W. Lawrence Ave., Harwood Heights.
Dino's Pizza & Italian Restaurant, 7004 W. Higgins Ave., Chicago.
Kabul House, 2424 Dempster St., Evanston.
Nami Sushi, 7344 W. Lawrence Ave., Harwood Heights.
Rabbits Bar and Grill, 4945 W. Foster Ave., Chicago.
Tre-P Bakery & Café, 7316 W. Lawrence Ave., Harwood Heights.
When you pick up your food, receive a flyer with a code on it that will allow free access to one of OMG! Improv's family-friendly interactive online shows.
Featuring frequent performers at some of Chicago's most popular comedy venues, OMG! Improv will base skits on the audience's suggestions. David Nadolski, a Second City Conservatory graduate and an Oakton speech lecturer, founded the troupe in 2011. OMG! Improv headlined the 2019 Green Bay Improv Festival and the 2018 Grand Rapids Improv Festival.
OMG! Improv is hosting live Zoom performances on April 20, April 24, May 5, May 8, May 21 and May 22 at 7:30 p.m.
"OMG! Improv is giving back to the community as local restaurants are hurting because the ongoing pandemic is limiting their capacity to host guests safely," says Nadolski. "Improv is one of the hardest forms of entertainment, as performers have to prepare a comedic scene on the spot. Our group's chemistry and ingenuity will thoroughly entertain audiences."
Restaurant owners interested in participating in the "Dinner to go and a Show!" initiative may contact Dan Cunningham at dcunning@oakton.edu.