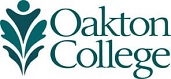 Oakton Baseball World Series Bound as an At-large Team
The Oakton baseball team will be vying for a national championship starting May 29 at the NJCAA Division III World Series in Tennessee.
Des Plaines, Ill. (May 26, 2021) – Des Plaines, Ill. (May 26, 2021) – The Oakton Community College baseball team will once again compete in the National Junior College Athletic Association (NJCAA) Division III World Series – this time as an at-large selection.
While Oakton (30-19) lost to Owens Community College in the NJCAA Great Lakes District Tournament last week, the Owls still qualified for the national championship tournament. Six teams automatically advance to the World Series by winning a District Tournament. To round out the championship picture, the NJCAA selects two additional at-large teams. Oakton was one of two teams chosen based on the strength of schedule. In the most recent NJCAA Division III Baseball Rankings, the Owls come in at No. 4 in the nation.
"We didn't play well against Owens — making a lot of defensive errors — so we're going to make the most of our second chance," says Bill Fratto, Oakton's head baseball coach. "Losing in the district tournament makes our team hungrier. I'm excited about what lies ahead and to see how it pans out. Hopefully, we'll make Oakton proud."
Oakton finds itself ranked as the No. 3 seed in the World Series, which will be played in Greeneville, Tennessee. The Owls will open the double-elimination tournament on Saturday, May 29, against No. 6 seed Coastal Bend College (27-29). For more information about the tournament, visit https://www.njcaa.org/championships/sports/bsb/div3/index.
Under Fratto, the Owls are making their third straight appearance on the national stage. Oakton won its first-ever national championship in the 2018 NJCAA Division III World Series and advanced to the World Series again in 2019.
Visit https://oakton-owls.com/ for news, schedules and scores.