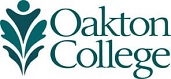 Students: Get Vaccinated and Receive a $100 Oakton Bookstore Gift Card
Oakton Student Kashyap Prajapati says he got his COVID-19 vaccine because he wants the world to get back to normal.
Des Plaines, Ill. (July 8, 2021) – Let's all do our part to keep each other safe by getting the COVID-19 vaccine before fall classes start.
Students enrolled in credit courses:
Students enrolled in credit courses at Oakton Community College this summer or fall will receive a $100 gift card (while supplies last) to use at Oakton's Bookstores if they get their COVID-19 vaccine between July 12 and Sept. 15, 2021. 
To receive a bookstore gift card, students must present their vaccination card and a photo ID at the Student Life Office at Des Plaines or Skokie during the hours listed below.
Students enrolled in summer 2021 courses can present proof of vaccination starting July 13, 2021.
Students enrolling in fall 2021 courses (who are not also enrolled for summer) should present proof of vaccination after Sept. 15.
Student Life Office locations:
Des Plaines (Room 1530) and Skokie (Room A-130)
Show vaccination proof Tuesdays, Wednesdays and Thursdays, 10 a.m. to 5 p.m.
Adult Education program (non-credit) students:
Students enrolled in the Adult Education program can enter to win a free iPad with proof of vaccination. A total of 10 devices will be available.
Students must be currently enrolled in one of the Adult Ed programs and must get vaccinated between July 12 and Sept. 15, 2021. Students should contact their instructor to enter. Students must show proof of their vaccination card to be officially entered. Names will be drawn after Sept. 15, 2021 and winners will be notified.
Both credit students and Adult Education students must be at least 18 years old to be eligible to receive a Bookstore gift card or be entered into the iPad drawing. Oakton employees enrolled in courses are not eligible for the incentives.
Oakton to host vaccine clinic July 20 and Aug. 10:
Oakton is committed to ensuring all students and community members have access to the COVID-19 vaccine. We are partnering with the Cook County Department of Public Health to host a free vaccine clinic on the Des Plaines campus on July 20 & Aug. 10. Visit the News & Events section of www.oakton.edu  for more information.
Visit www.myshotcookcounty.com for additional vaccine locations and more information about COVID-19 vaccines.
Questions: Email coronavirus@oakton.edu.