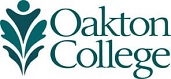 Oakton CARES is open to all fall students
Students who are currently enrolled in at least three credits of fall courses may apply for emergency assistance if they have been impacted financially by the COVID-19 pandemic at any point since March 2020.
The fall application is now open and should take less than 10 minutes to fill out. Students will need a myOakton ID to log in and apply.
All students are eligible, including those who are U.S. citizens, permanent residents, refugees, asylum seekers, DACA recipients and similarly undocumented, and international students. Students must be currently registered in at least three credit hours and must have incurred emergency costs due to the pandemic. Eligible expenses include books and supplies, child care, food, health care, housing/rent, transportation, and tuition and fees.
The money does not need to be repaid and does not count against a student's financial aid package. Students may apply once every semester they're enrolled, even if they have received CARES funds in the past.
Students who receive federal Pell grants receive higher priority for CARES funding.
You'll find answers to many questions on the Oakton CARES Emergency Relief FAQ. If you need assistance, please email financialaid@oakton.edu.