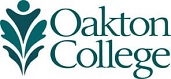 Advising Services
Not sure what course to take next? Wondering how best to meet degree requirements? Whatever your educational aspirations, Advising Services is your "go to" place for help. We're committed to supporting the academic development of all Oakton students by providing high-quality services and support in a welcoming, unbiased environment.
Our skilled staff members are ready and willing to guide you along the road to student success -- whether you're seeking to upgrade your job skills or to transfer to a four-year institution. Advisors hold advanced degrees in student development theory and higher education, and stay on the cutting edge of the field through active membership in state and national professional organizations.
As you navigate Oakton and work toward your academic goals, remember: Advising Services is here to lend a hand. We look forward to working with you!
For additional information contact 847.635.1700 - Des Plaines or 847.635.1400 - Skokie.
Announcements
Find out what you need to complete your degree or certificate with u.achieve!
Hold On!
If you have holds due to an outstanding balance, academic probation, library, or parking fines, you must take care of them BEFORE registering. To check your account, log on to myOakton and select the Student Services tab. Choose "Student Records," and then "View Holds." For more help contact the Enrollment Center at either campus.