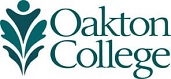 Advising, Transitions, and Student Success
847.376.7262 or 847.376.7678 | advising@oakton.edu
The Office of Advising, Transitions, and Student Success is available to answer general questions about academic advising. Email and voicemail are checked throughout the day and messages will be responded to within one to two business days. Include your name and Oakton ID Number (B#) in any communications.
Academic advisors are meeting with students virtually and on campus (in-person) during the fall 2021 semester. Current students are encouraged to self-schedule either a virtual or on campus (in-person) academic appointment via StudentsFirst, found in MyOakton--see instructions below. Students may also contact the Enrollment Center, 847.635.1700, for scheduling assistance. All incoming students should visit their new student portal for tailored information.
Thirty-minute appointments will be available Monday through Friday from 8:30 a.m. to 6 p.m. (virtual*) and Monday through Friday from 8:30 a.m. to 4 p.m. (in person). Some appointments may be made outside of these hours based on advisor availability.
More Information about Virtual Advising Appointments:
Virtual advising appointment options include talking with an advisor via Google Meet, for either a video or phone appointment:
For a Video Appointment, join the Google Meet appointment via video. You will need a computer with video and audio capabilities.
For a Phone Appointment, join the Google Meet appointment via audio only. If you need to contact your advisor by phone, you can find contact information in the Oakton directory.
More Information about On Campus Appointments:
In-person appointments will be based on campus staff availability, not assigned advisor. If you are interested in meeting with your assigned advisor or interested in meeting with an advisor as soon as possible, scheduling a virtual appointment would be strongly recommended.
All in-person services must adhere to the institutional safety protocols related to COVID, including mask and exposure notification policies. For the most up to date information visit https://www.oakton.edu/return/index.php
As of Aug. 23: Students visiting campus are required to wear a face covering; the face covering must cover both the nose and the mouth and remain on for the duration of the advising appointment. If you do not have a face covering, please request one from a staff member in the Enrollment Center immediately upon arrival to campus.
Schedule your Academic Advising Appointment:
If you are a new student, check your 'New Student Profile' to ensure you have completed all required steps to request to meet with an Oakton advisor, and to register for your first semester.
If you are currently enrolled or attended previously Oakton, schedule your virtual or on campus (in-person) appointment by following these steps:
Log into myOakton, select 'Student Profile' to identify your assigned advisor
Once you've identified your assigned advisor, return to the "Home" tab and select "StudentsFirst."
Click 'Get Advising' and select 'Academic Advisor' as the service category
Select the reason for your appointment as 'General Academic Advising'
Select one of the appointment locations listed: Virtual, Skokie On Campus, or Des Plaines On campus. Please note: If a particular office location is not listed, that is because there is no availability for that location. Select a different location to continue.
Find and select the Advisor for the appointment
Not sure who your advisor is? In myOakton, select 'Student Profile', and scroll down your student profile until you see 'Advisor.'
Select an appointment date/time
Optional: Add comments for your advisor, including your preferred contact number as an alternative contact
Click 'Confirm Appointment'
In addition to your automatic confirmation email, you will receive a follow-up/post-appointment email from your advisor. Before a virtual appointment, you will receive a Google Calendar invitation with both video and voice (only) options to connect to the appointment.
Note: If you are in the TRIO program, are a student-athlete, or you are in a health career or nursing program, email your program-specific advisor to schedule an appointment.
Announcements
Find out what you need to complete your degree or certificate with u.achieve!
Hold On!
If you have holds due to an outstanding balance, academic probation, library, or parking fines, you must take care of them BEFORE registering. To check your account, log on to myOakton and select the Student Services tab. Choose "Student Records," and then "View Holds." For more help contact the Enrollment Center at either campus.