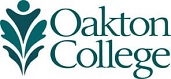 WIOA (Workforce Innovation and Opportunity Act) Programs
The Workforce Innovation and Opportunity Act (WIOA) combines federally-funded Illinois job training programs into a comprehensive "workforce development" system through which individuals can find a job or train for a new career.
WIOA provides funding to upgrade computer and personal skills and take classes to retrain for an occupation.  WIOA-eligible individuals may be awarded an Individual Training Account (ITA), which can be used for WIOA-approved programs at WIOA-approved training provider sites, such as Oakton Community College.
If you would like to participate in WIOA, here's how to get started:
1.   Attend a WIOA Orientation online. The schedule for these can be found at the National Able Network.
2.   After the orientation, review the WIOA-approved programs available at Oakton.
3.   Contact Advising Services to make an appointment with an Academic Advisor to learn more about the program and Oakton's policies and procedures.  You can reach us at 847.635.1700 (Des Plaines) or 847.635.1400 (Skokie)
Locations of local workNet offices:
Oakton Community College
National Able Network (Skokie Campus)
7701 Lincoln Avenue, Room A151
Skokie, IL 60077
847.376.7758
Evanston Public Library
1703 Orrington Avenue, 3rd floor
Evanston, IL  60201
847.448.8600
Illinois workNet Center
723 West Algonquin Road
Arlington Heights, IL  60005
847.981.7400