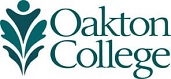 Approved WIOA Programs
Below is a list of existing Oakton curricula which are certified for the use of a WIOA individual training account. These programs are part of Oakton's regular catalog. They are not specifically designed for WIOA participants. Most of the students who enroll will not be using an individual training account.
Programs that say ALL in the left column are Alliance for Lifelong Learning programs; all others are Oakton credit programs.
The table below lists all the programs that Oakton offers that are eligible for the use of the WIOA individual training account.  Here is how to best use this table:
The link in the left column will take you to the degree or certificate page, which outlines the courses needed to achieve the degree or certificate - however it does not list any prerequisites or developmental courses that may be needed.
The link in the middle column will take you to the department that offers the degree or certificate, where you can find course descriptions (which list prerequisites), faculty information and more. Some programs are limited enrollment.
The right column shows the IWDS Workforce ID.  You can look up WIOA approved training programs, providers and estimated cost at the Illinois Workforce Development System.
a) Click on "search Illinois' statewide list of WIOA-certified training providers"
b) Enter "Oakton" in the "Training Provider Name:" field to view the list of approved programs; select the specific program to see estimated costs of your chosen program (check both name and Workfoce ID). Costs are for in-district residents and only include courses for the degree or certificate; out-of-district residents will have higher costs. The cost of any pre-requisites or developmental courses is not included.
c) To search for other WIA training providers offering your chosen program, enter the name of the program, e.g. management, graphic design, welding. into the 'Training Program Name:'  field
Curriculum Prefix
and Code

Title of program

IWDS
Workforce ID

3402

1005713

1101

967

1004826

961

3575

2377

1100

3307

1004520

2378

3400

886

1000434

1010091

510707

520402

1011186

1002132

1001910

1001019

2286

1005018

1004522

511004

1004049

946

Nursing - Basic Nurse Assistant Program (limited enrollment*)

513902

1005310

1006598

2284

3398

Physical Therapist Assistant - (AAS Degree) (limited enrollment*)

945

3301

1005281

*Limited enrollment = These programs at Oakton have specific admission requirements and accept a limited number of students each year. It is strongly recommended that students attend an Information Session prior to applying to a Limited Enrollment program. Contact the Enrollment Center at 847-635-1700 for dates and time of upcoming Information Sessions.