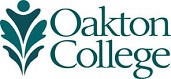 Learning Center
The Learning Center supports all students through a variety of services including tutoring, study strategies and techniques, and workshops that enhance classroom learning.
Fall Tutoring
August 28 - December 13
Des Plaines campus
Skokie campus
Fall 2017 Learning Center Events
#studybreakfast
Learning Center of the Galaxy Vol. 10
"Ensure your success in the galaxy while enjoying a night of learning and fun alongside a community of learners."
7:30 - 9:30 p.m., Tuesday, December 5
Learning Center (Skokie and Des Plaines)
Two hours of additional tutoring, review sessions and helpful, fun activities!
Plus late-night breakfast, games and prizes.
#studybreakfast
It's what's before finals.
#studybreakfast takes place at both campuses on the same night and attracts more than 200 students each semester. Students get to enjoy participating in tutoring, review sessions, fun activities, and a late-night breakfast before finals.
Announcements
Des Plaines, Skokie
Test Performance Analysis
How well did you do on your objective test? Learn how to raise your grades for next time! Contact the Learning Center at 847.635.1658 to schedule an appointment with a learning specialist.