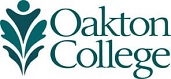 Learning Center
The Learning Center is open to in-person visitors Monday through Friday from 8 a.m. to 4:30 p.m. Email and voicemail are also checked throughout the day. All messages will be returned within 24 hours (or 1 business day). Please include your name and Oakton ID Number in any communications. Learning Center services are provided both remotely and in-person (in a limited capacity).
Subject-Based Tutoring: The Learning Center provides two types of free tutoring services: in-person and remote tutoring. All tutoring, with the exception of Writing tutoring, is offered on a drop-in basis. To get started, please click on the remote or in-person tutoring schedule for more information.
Remote Tutoring Schedule (ACC, BIO, CHM, CIS/CAB/CSC, MAT, PHY)
In-Person Tutoring Schedule (BIO, CHM, MAT, MFG, CSC, PHY)
Ask a Math or Science Tutor: Submit your question and a tutor will respond within 48 hours (not including weekends).This asynchronous service is ideal for students who only have a question or two about their assignment and don't need a whole tutoring session. Please note, our tutors aim to help you complete a problem on your own. They will not complete homework or assignment problems for you, check answers, assist with take-home quizzes/exams, or repeat class lectures.
Ask a Math or Science Tutor Request Form
Writing tutoring: This by-appointment service offers students the opportunity to receive academic support for a personal statement, scholarship essay, or any graded assignment at the College regardless of the discipline. To request an appointment, please use the link below. Note: It may take up to 24 hours (1 business day) to process your request.
Academic Coaching: Academic Coaching is the one-on-one process of helping students explore academic concerns and identify resources to support academic success. Learning specialists provide support, assess the student's strengths and needs, and devise a personalized plan of action in the following areas: time management, procrastination, test preparation, and note-taking, among others. Start by contacting a learning specialist.
Academic Success Workshops: The Academic Success and Beyond Workshop Series is a joint effort between the Learning Center and the TRIO Student Support Services. The Academic Success and Beyond Series offer students the opportunity to develop strategies to be successful in College.
Academic Success and Beyond Workshop Schedule
Calculator Loan Request: The Learning Center offers students low-cost rentals to graphing and scientific calculators for the semester.
Specific Questions Related to Tutoring and Academic Support
For specific class-related questions or requests for academic resources, contact Tom Hicks, Manager of Academic Success and Support, at thicks@oakton.edu or 847.635.1657.