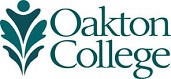 Faculty Guidelines
POLICIES - PROCEDURES - LIMITS
Our goal is to serve both the faculty and students by providing a testing situation that parallels a student's classroom experience while maintaining test security and efficient service.
WHO is eligible to take tests in the Testing Center?
Online course students
ADRC students needing accommodation for a documented disability
Students who miss their tests in class for an excused absence
WHAT limits are there for students who may take tests?
Do not send your entire class either individually or as a group.
Do not send students for re-takes or extra credit tests.
Do not offer the Testing Center as an option. Send only those who meet the criteria.
HOW does the process work?
Student and teacher must agree that the test will be taken in the Testing Center.
Faculty member must bring the test to the Testing Center and complete an instruction form that includes the student's name and directions for administrating the test.
Students may take their tests any time the center is open. No appointment is needed. All tests must be completed by the closing of the Testing Center.
Students must present a photo ID or be identified by a faculty or staff member before taking a test.
Faculty must pick up completed tests.
HOW MANY TESTS ARE TOO MANY?
One test that does not meet the criteria is one too many.
We appreciate your cooperation, because seating is limited.
Cases of Academic integrity are reported to the instructors.