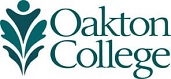 Oakton and YWCA Evanston/North Shore to Offer Free Virtual Computer Classes in January
(Dec. 4, 2020) Community members looking to gain valuable skills that can help them begin or advance their career in technology can do so thanks to a partnership between Oakton Community College and the YWCA Evanston/North Shore. Free web development classes taught virtually by Oakton instructors start Monday, Jan. 4.
During the 12-week program, participants will learn to create customized and interactive web pages using HTML and Cascading Style Sheets (CSS). The curriculum is based on Oakton's Web Page Development course, which is part of the Computer Information Systems program.
The computer courses are a segment of YWCA Evanston/North Shore's YWeb Academy, part of the organization's ongoing mission to eliminate racism and empower women. While YWeb Academy programs are open to the public, the sessions provide education in digital skills to traditionally underrepresented or vulnerable populations, such as women of color, domestic violence survivors and low-wage workers.
While Oakton and YWCA Evanston/North Shore have teamed up before for workshops and events to build awareness about domestic violence, this is the first time they have collaborated on offering computer classes to the public.
YWCA Evanston/North Shore officials say they are grateful for this learning landmark.
"We are excited to partner with such a respected, valued community resource such as Oakton," Shannon Callahan, Women's Leadership & Economic Advancement director for YWCA Evanston/North Shore," says. "We are confident that our participants will receive quality instruction as a result of our collaboration. We are so happy to have a technology leader like Oakton walk alongside us on this journey."
According to organizers, participants who complete this particular YWeb Academy session will be on their way to a tech job or obtain more education.
"This program is designed to prepare graduates for entry-level web developer positions," says Bob Sompolski, Oakton dean of Science, Technology, Engineering and Mathematics (STEM) and Health Careers. "We are also excited to provide connections for those graduates who wish to continue their education to pursue a CIS certificate or an associate degree in CIS at Oakton."
Oakton's partnership with YWCA Evanston/North Shore is one example of the full range of cost-effective, high-quality training solutions the College delivers at numerous locations. Oakton's experienced team of consultants, trainers and program managers develops customized training programs that enhance employee skills and knowledge to drive business results.
Another 12-week YWeb Academy program based on Oakton's technology curriculum is slated for April.