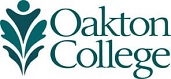 Maribis LLC Donates $80,000 to Support Scholarships for Oakton Cannabis Students
Des Plaines, Ill. (March 9, 2021) Students enrolled in Oakton Community College's cannabis education programs will benefit from a generous donation from Maribis, a dispensary operator with four locations in Illinois.
Maribis LLC, donated $80,000 to the Oakton Educational Foundation to create "The Maribis Beverly Dineff Memorial Scholarship." The endowment will support Oakton students enrolled in the College's cannabis programs by providing resources for tuition, books and fees.
The scholarship is named in memory of Beverly Dineff, the sister of Maribis CEO Laurel Dineff. Beverly Dineff died from peripheral neuropathy, a debilitating illness that mimics multiple sclerosis. Medical cannabis was not yet legal as Beverly battled her illness and she could not benefit from its effects, despite a Mayo Clinic neurologist's recommendation to use cannabis to counter symptoms.
"We are honored to have a scholarship in Beverly Dineff's name that will support future generations of students at Oakton," says Katherine Sawyer, executive director of the Oakton Educational Foundation. "It's a privilege to partner with Maribis, and we're grateful for their investment to support the educational objectives of students seeking to fill workforce needs in the growing cannabis industry."
Maribis LLC chose to donate their state-mandated contribution to Oakton Community College due to its status as a leader in cannabis education and commitment to helping to build a trained cannabis workforce.
"We hope this scholarship will make students' lives easier as they navigate the educational process and achieve their dreams of success," said Laurel Dineff, founder and CEO of Maribis.
The Oakton Educational Foundation supports the College's mission and vision by raising funds supporting student scholarships, academic programs, teaching excellence, and capital improvements that enhance the quality of education at Oakton.
Due to donors' generosity, the Educational Foundation allocated more than $538,000 for student scholarships in fiscal year 2020, benefiting over 340 Oakton students.
In 2019, Oakton launched the Cannabis Dispensary and Patient Care Specialist Certificate — Illinois' first community college health communications program focusing on medical cannabis. In 2020, Oakton added the Cannabis Transportation, Logistics and Supply Chain Management Certificate - further expanding the training available for students interested in obtaining jobs in the growing industry. To date, more than 300 students have enrolled in cannabis education programs and the College has awarded more than 70 credentials.
Pending approval, Oakton will introduce a Cannabis Cultivation Certificate in spring 2022, which will include hands-on learning in Oakton's new cannabis program cultivation lab.
For more information about cannabis education at Oakton, contact cannabisprograms@oakton.edu.