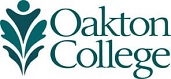 Hatch Donates $100,000 to Support Scholarships for Oakton Cannabis Students
(Pictured: L-R) Katherine Sawyer, Oakton Community College chief advancement officer; Joianne L. Smith, Ph.D., Oakton Community College President; Brian Baker, Hatch vice president of operations; Gary Leff, Hatch President; and Eric Fisher, Hatch chief financial officer at Hatch's Wheeling dispensary on Monday, April 5.
Des Plaines, Ill. (April 5, 2021) – Students enrolled in Oakton Community College's cannabis education programs will benefit from a generous donation from Hatch, a cannabis dispensary with two locations in Illinois.
Hatch donated $100,000 to the Oakton Educational Foundation to create the Hatch Social Equity Opportunity Scholarship. Scholarship award priority will be given to students with financial need or who have been adversely affected by previous cannabis laws. Hatch and Oakton marked the occasion with a ceremonial check presentation during the grand opening of Hatch's newest dispensary in Wheeling on Monday, April 5.
This new scholarship will support Oakton students enrolled in the College's Cannabis Dispensary and Patient Care Specialist program by providing resources for tuition, books and fees. Additionally, the gift is expected to provide internship opportunities at Hatch for qualified students interested in learning how to operate a dispensary and applying for a dispensary license in the future.
"Hatch's support for our students seeking employment in the emerging cannabis industry will be life-changing," says Joianne L. Smith, Ph.D., Oakton President. "We are grateful to partner with Hatch and privileged for their recognition of Oakton as a leader in cannabis education."
"We're thrilled to support qualified social equity students interested in a career in cannabis and perhaps applying for their own dispensary license in the future," says Gary Leff, Hatch President. "We're proud to be partnering with Oakton given its status as a leader in cannabis education and its commitment to helping to build a trained cannabis workforce."
In 2019, Oakton launched the Cannabis Dispensary and Patient Care Specialist Certificate — Illinois' first community college health communications program focusing on medical cannabis. In 2020, Oakton added the Cannabis Transportation, Logistics and Supply Chain Management Certificate - further expanding the training available for students interested in obtaining jobs in the growing industry. More than 300 students have enrolled in cannabis education programs and the College has awarded more than 70 credentials.
Pending approval, Oakton will introduce a Cannabis Cultivation Certificate in spring 2022, including hands-on learning in Oakton's new cannabis program cultivation lab.
For more information about cannabis education at Oakton, contact cannabisprograms@oakton.edu.