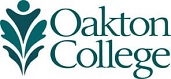 Oakton Baseball on the Verge of World Series Berth After Winning Regional Tournament
Des Plaines, Ill. (May 17, 2021) – The Oakton Community College baseball team finds itself one step closer to punching its ticket to the 2021 National Junior College Athletic Association (NJCAA) Division III World Series after winning the NJCAA Region 4 Division III Baseball Tournament last weekend.
Oakton didn't just win the tournament – they dominated the competition. In the double-elimination format, Oakton went 3-0, outscoring opponents 26-9. The Owls clinched the tournament on Sunday, May 16, with a 5-1 victory over Joliet Junior College.
Sophomore Steele Beatty (Pewaukee High School, Wisconsin) was named the tournament's Most Valuable Player. Beatty posted a .500 batting average, scored 6 runs and tallied 4 RBI in the three games. Bill Fratto, Oakton's head baseball coach, received NJCAA Region 4 Division III Coach of the Year honors.
With the convincing win, Oakton advances to the NJCAA Great Lakes District Tournament scheduled for May 21-22. Oakton (30-17) travels to take on Owens Community College (33-13) in Ohio to play in the best-of-three format. If the Owls win the district championship, they earn a bid to the Division III World Series, beginning May 29, in Greenville, Tennessee.
Under Fratto, the Owls won their first-ever national championship in 2018 and advanced to the World Series again in 2019. Oakton seeks its third straight appearance on the national stage.
"We're playing well at the right time," Fratto says. "The pressure of winning gets harder each year as everyone is shooting to beat you. Our players are handling that pressure well, playing their best on all cylinders with their offense, defense and pitching. Right now, we have more work to do and want to represent Oakton again in the World Series."
Before starting the Region 4 Tournament, the Owls received numerous accolades from the Illinois Skyway Collegiate Conference, headlined with Fratto being named ISCC Coach of the Year.
In addition, Christian Seegers (Conant High School) was named ISCC Player of the Year and Nathan Pardini (Rolling Meadows High School) was honored as the ISCC Pitcher of the Year. First Team All-Conference honors were bestowed on Seegers, Pardini, Jack Dupuis (Glenbard South High School), Brandon Matias (Glenbrook South High School) and Alex Rakas (Aurora Central Catholic High School).
Visit https://oakton-owls.com/ for news, schedules and scores.