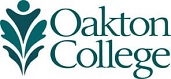 Combat Hunger by Donating to Empty Bowls

Des Plaines, Ill. (Dec. 1, 2021) – Empty Bowls at Oakton, a long-running fundraiser that raises awareness about local and worldwide hunger, will not take place as an in-person event this year, but you can still donate and support local families struggling to put food on their table.
Donations large and small are welcome, and 100 percent of the proceeds go to six local food charities. Donate online now through Jan. 31. Donations can also be dropped off in-person to either campus at the Student Life and Campus Inclusion, Room 1530-Des Plaines Campus or Room A130-Skokie Campus.
Sponsored by the Ceramics Club at Oakton and supported by the college's Student Government Association, Empty Bowls at Oakton is part of a nonprofit, global movement that has raised millions of dollars for food banks, soup kitchens and other meal programs.
Now in its 18th year, Empty Bowls at Oakton has raised more than $391,500 for area food charities. Since 2004, this event at Oakton has sold approximately 17,500 hand-made bowls to benefit local food pantries. Unfortunately, this year, the Ceramics Club could not make any artwork due to the pandemic, and no artwork will be for sale.
"Your donation will bring joy and happiness to someone in these uncertain times," said Louis Pierozzi, chair of Oakton's Art and Design Department. "The Ceramics Club is hoping this will be another great year, with our goal to raise over $50,000. This is the most important year of our lifetime to give. Besides, every cent and dollar you give will go directly to six local food pantries and pay for meals for those most in need."
For more information, contact emptybowls@oakton.edu or call 847.635.1699.