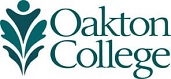 Oakton Board Elects New Leadership, Seats New Student Trustee
(April 24, 2020) At the Oakton Community College Board of Trustees' meeting on April 21, the trustees elected William Stafford (Evanston) as the board's new chair for a one-year term. Also in the restructuring, Paul Kotowski (Niles) was elected to serve as vice-chair and Marie Lynn Toussaint (Evanston) as secretary. Karen Suarez (Des Plaines) will serve for the next year as the new student trustee.
Chair Stafford succeeds Northbrook resident Benjamin Salzberg, who was elected to the Board of Trustees in April 2015 and is serving a six-year term.
Stafford was appointed to the Board of Trustees in November 2007. He was re-elected in April 2009 and 2015 to serve six-year terms. He serves on finance-related committees for both the Evanston YMCA and YWCA. He also serves as a commissioner on the Northwest Water Commission. Stafford evaluates government budgets for the national Government Finance Officers Association's Budget Awards Program.
Kotowski was elected to the Oakton Board of Trustees in 2017 and is serving a six-year term. He grew up in Skokie and attended Oakton from 1992 to 1994 before earning an accounting degree from Loyola University and a law degree from DePaul University. Kotowski practices law and is counsel for Injury Lawyers of Illinois, a law firm which represents victims of wrongful death and catastrophic injuries.
Toussaint began a six-year term as an Oakton trustee in 2019. She has been a criminal defense attorney for more than two decades. Toussaint is an active member of the Illinois Association of Criminal Defense Lawyers, a member and co-founder of Haitian American Lawyers Association, and president of the Haitian Congress to Fortify Haiti.
Other members of the Board of Trustees include Evanston residents Martha Burns, Gail Bush and Wendy B. Yanow. Burns was elected to a six-year term on the Oakton Board of Trustees in 2017, while Bush and Yanow started six-year terms in 2019.
"I look forward to working with Mr. Stafford, Mr. Kotowski and Ms. Toussaint in their new leadership capacities to continue to create and implement policies that support student success and serve the best interests of our communities," said Oakton President Joi Smith. "I would like to express my gratitude for the leadership and service of outgoing Board Chair Benjamin Salzberg and Vice Chair Martha Burns, both of whom will continue to serve as trustees. Thanks also to outgoing Student Trustee Adisa Ozegovic, who made exceptional contributions to the board on behalf of students throughout the past year."
New Student Trustee Suarez is a graduate of Maine West High School. An honors student, Suarez is involved in Oakton's Student Government Association and is a student employee at the college's Language Lab.
For information about upcoming board meetings, visit https://www.oakton.edu/about/leadership/board_trustees/.