Essential Careers in Public and Professional Business Service
Oakton's Public and Professional Business Services programs give you training to provide services to customers in any environment, from emergency medical situations to focused business settings. With a catalog as varied as ours, you will be introduced to a wealth of new skills and real-world knowledge that will get you ahead in any career. Jobs in law enforcement, advertising, counseling, business management and accounting are just a few possible paths you could take. There is plenty to explore here! Oakton has the resources and connections with other institutions to help you to the finish line, be it with a certificate or an associate degree here or a four-year degree elsewhere. Enter the workforce prepared and confident to serve your community in an essential field. See our programs below.
Training for All Levels of Service Jobs
Become a Professional With Expert Advice
Entering a busy career in an essential public field can be intimidating. Oakton knows that there is a lot more to securing your dream job than completing your classes. That's why we have more than just academic resources to support you; we are here to help with what comes after you've finished all of your courses here at Oakton. The Career and Transfer Center is available to help you define your career goals, plan for college transfers, assist with job searches and more.
Get Certified in Emergency Services
Students at Oakton have several options to learn life-saving skills and be trained in emergency service fields. Oakton offers programs in law enforcement, fire science, emergency medical technician and paramedic training. Our paramedic classes are offered through cooperative agreements with Presence St. Francis Hospital and Advocate Lutheran General Hospital. Program participants are selected through a competitive process that involves an application and a range of assessment tests and interviews.
Featured Program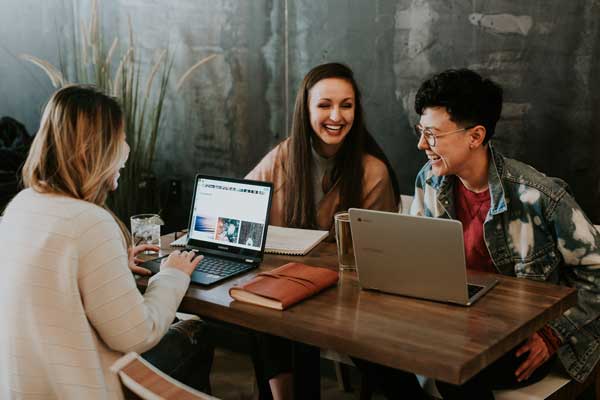 Emergency Medical Technician
Oakton's EMT class is a one-semester course based on the U.S. Department of Transportation's National EMS Education Standards and the NHTSA National EMS Scope of Practice Model for EMT instruction. Upon successful completion of the course, students are eligible to take either the Illinois Department of Public Health (IDPH) exam or the National Registry of Emergency Medical Technicians (NREMT) exam. EMT licensure is required for those who wish to pursue paramedic training, which is another Oakton program.
Frequently Asked Questions
The Public and Professional Business Services area of interest at Oakton is made up of the following programs of study:
The desire to help others is a common quality for students pursuing service jobs. If you are a thrill-seeker and aren't bothered by stressful situations, you'd be a great fit for many careers in this area. The idea of working on a team would not necessarily scare or stress out individuals interested in these fields. Many of these career paths require teamwork and leadership. If you are fulfilled by helping others or performing a service for others, aren't afraid of teamwork and can handle stress, consider exploring public and professional business services.
Yes! Visit
Transfer Services
 to get information about transferring to or from Oakton. Many plan to transfer to a four-year institution after completing an Oakton course or program. Our
university partnerships
 with leading schools in the region and beyond make transferring a simple process at Oakton.
Degree-seeking students must complete placements in reading, writing and math. Certificate-seeking and visiting students do not have to complete placement tests but are still required to submit prerequisites for any classes that require them.
Review your pre-requisites and placement requirements in your New Student Portal.
That's great! To get started, here are a few suggestions:
Contact Us
Questions? Get in touch, we're here to help. All programs in Public and Professional Business Services–with the exception of economics–are under the Division of Business and Career Technologies. Students interested in economics should contact the department within the Division of Liberal Arts, below.
Division of Liberal Arts
Linda A. Korbel, Dean
Room 2430, Des Plaines campus
847.635.1950
liberalarts@oakton.edu
Division of Business and Career Technologies
Marc Battista
AVP/Dean
bctdivision@oakton.edu
847.635.1910
Room B206, Skokie
Department of Economics
George Lungu
Chair, Historical and Policy Studies
lungu@oakton.edu
847.376.7136
Room 2704, Des Plaines
Hours:
Monday - Thursday 8:30 a.m. - 6 p.m.
Friday 8:30 a.m. - 5 p.m.
Closed on weekends*

*Oakton is closed Friday through Sunday during the summer