Oakton's Public and Professional Business Services programs prepare you to make a difference in your community. The diverse fields within this area have one thing in common: a desire to make an ethical and positive impact on others' lives. If your aim is to be in direct service, Oakton will provide the academic groundwork and connect you with internships in law enforcement, firefighting, paramedics, or human services. If you are looking for a career in an office environment, paralegal, accounting, or marketing might be your calling. Whichever direction you take, you will have Oakton faculty behind you every step of the way. Whether you start with a certificate, an applied associates degree or have the goal of transferring, it is wise to start with Oakton, your community's college. 
What Do You Want to Be?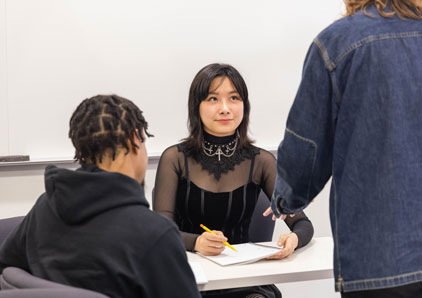 From Certificates to:
EMT
Entrepreneur
Compliance specialist
Customs analyst
Paramedic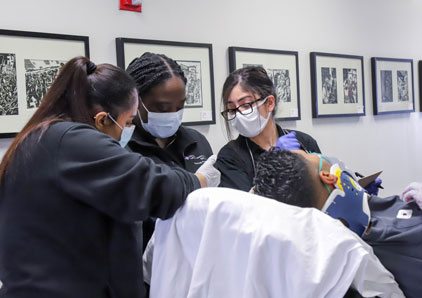 From A.A.S. degrees to:
Firefighter
Manager
Paralegal
Police officer 
Substance abuse counselor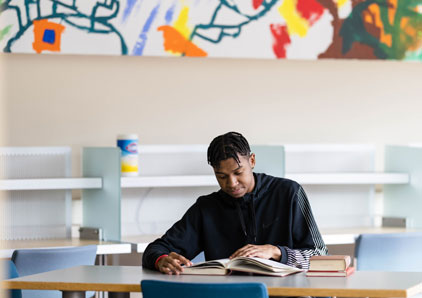 From Associate to Bachelor's and beyond:
Advertiser
Certified public accountant (CPA)
Counselor
Financial manager
Social worker
How Will You Get There?
Careers in Public and Professional Business Services are for those who want to get ahead and give back to their community. For instance, depending on the number of classes you take each semester:
Can be completed within 2+ years
Designed to be finished at Oakton and prepare you directly for the workforce with industry-relevant coursework.
Can be completed within 2+ years
Designed to transfer into a 4-year Bachelor's program (A.A. or A.S. will depend on your transfer institution and major); includes General Education coursework. View Oakton's Transfer Partnerships and Guides here.
Oakton offers pre-majors:
Can be completed within 6 months - 1+ year
Gain a new skill or upskill to enhance your resume; complete it stand-alone or talk with Advising to plan how the certificate can a stepping stone to a further degree. Visit the Applied Associate of Sciences (A.A.S.) degrees pages for a full list of certificates available.
Accounting Department
Management and Supervision Department
Marketing Management Department
Global Business Department
Other
Fire Science
Emergency Medical Technology / Paramedic
Human Services
Law Enforcement and Criminal Justice
Paralegal
Substance Abuse Counseling

"I wanted to help people and help my community. The whole idea just inspired me and pushed me more to go for a career in public service."
Learn how Jose helps his community
A.A.S. Fire Science Technology

Talk with Admission to map your path
Where to Begin?
Every great professional starts out right where you are. The first step in your college journey (and where it takes you) is to fill out an application. Select this Area of Interest in your application, so we can best support you explore this path.